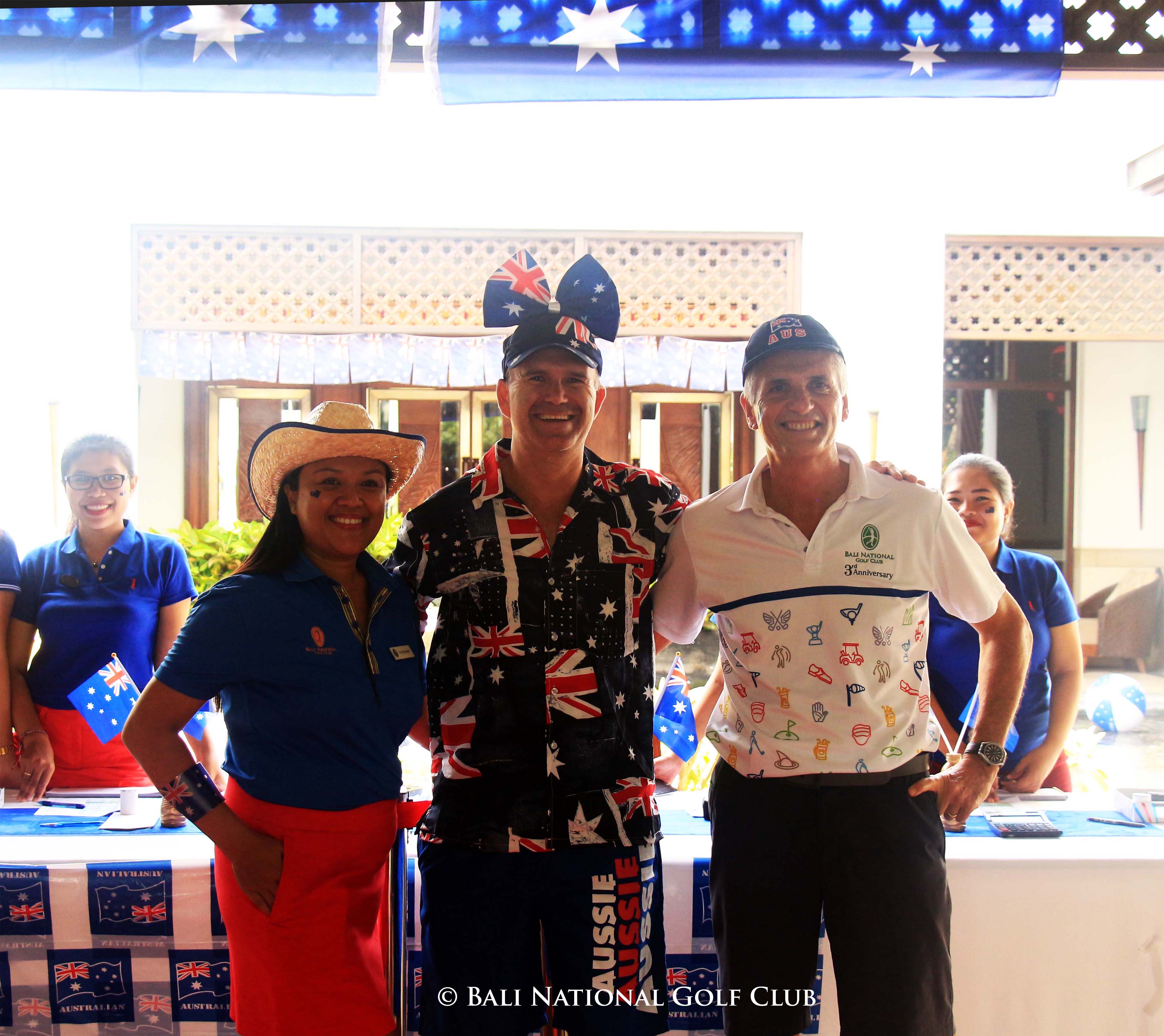 27 Feb

Play for National Golfing Pride in Bali
Bali, Indonesia: National golfing pride will be at stake on the 'Island of the Gods' in March.
For the second year is succession, Bali National Golf Club will play host to the Nations Cup. To be staged on Saturday, March 24, the Bali National Nations Cup offers competitors the chance to fly the flag for the country of their birth.
"Based on the success of last year's inaugural event, it promises to be an exciting and memorable tournament," said Mark Holland, General Manager at Bali National, a member of the Play Golf Bali consortium.
The partnership also includes Bukit Pandawa Golf & Country Club, Handara Golf & Resort Bali and New Kuta Golf, along with Baltic Tour and Travel, Indonesia's foremost golf travel operator.
"The objective of coming together is to promote Bali as a world-class golfing getaway," said Holland, adding that Bali's reputation as an idyllic getaway was enhanced when it was named as World's Best Destination in the 2017 Trip Advisor Travellers' Choice Award.
For 2018, the consortium has put together a series of events designed to showcase Bali's award-winning courses to golfers from all corners of the globe.
Teeing-off this year's special activities is the Bali Hai Golf Week (April 10-15) to be followed by the Bali Golf Festival (May 14-June 15), Bali Carnival Golf Week (September 23-28) and the Bali Golf Extravaganza (November 1-December 20).
In addition to the collaborations between the partners, each of the clubs is continuing to run and promote their own golfing calendars for members and guests.
As well as an individual Stableford competition, the Nations Cup features a team category, open to men and women.
"Bali National hosts several 'open' golf events throughout the year, both for the local golf community and visitors to Bali. The Nations Cup was among the most popular last year," said Holland.
The international flavour at Bali National has already been evident this year with the overwhelming success of the third Australia Day golf event.
More than 120 golfers, representing many different nationalities, supported the event, dressing in Australian-themed outfits.
Players were welcomed with Vegemite sandwiches and stood for the Australian national anthem before enjoying a social afternoon on the course, including novelty events such as 'Throw the Thong'.
After golf, competitors were treated to an Australian barbecue and competed for the traditional Lammington Cake Eating Competition.
"We were extremely pleased with the support of the Bali golf community, from all nationalities. They really got into the spirit of Australia Day. It was a great way to bring the local community together and enjoy a social afternoon at Bali National," said Holland.
For further details and entry forms to the Bali National Nations Cup, please email to reservations@balinational.com