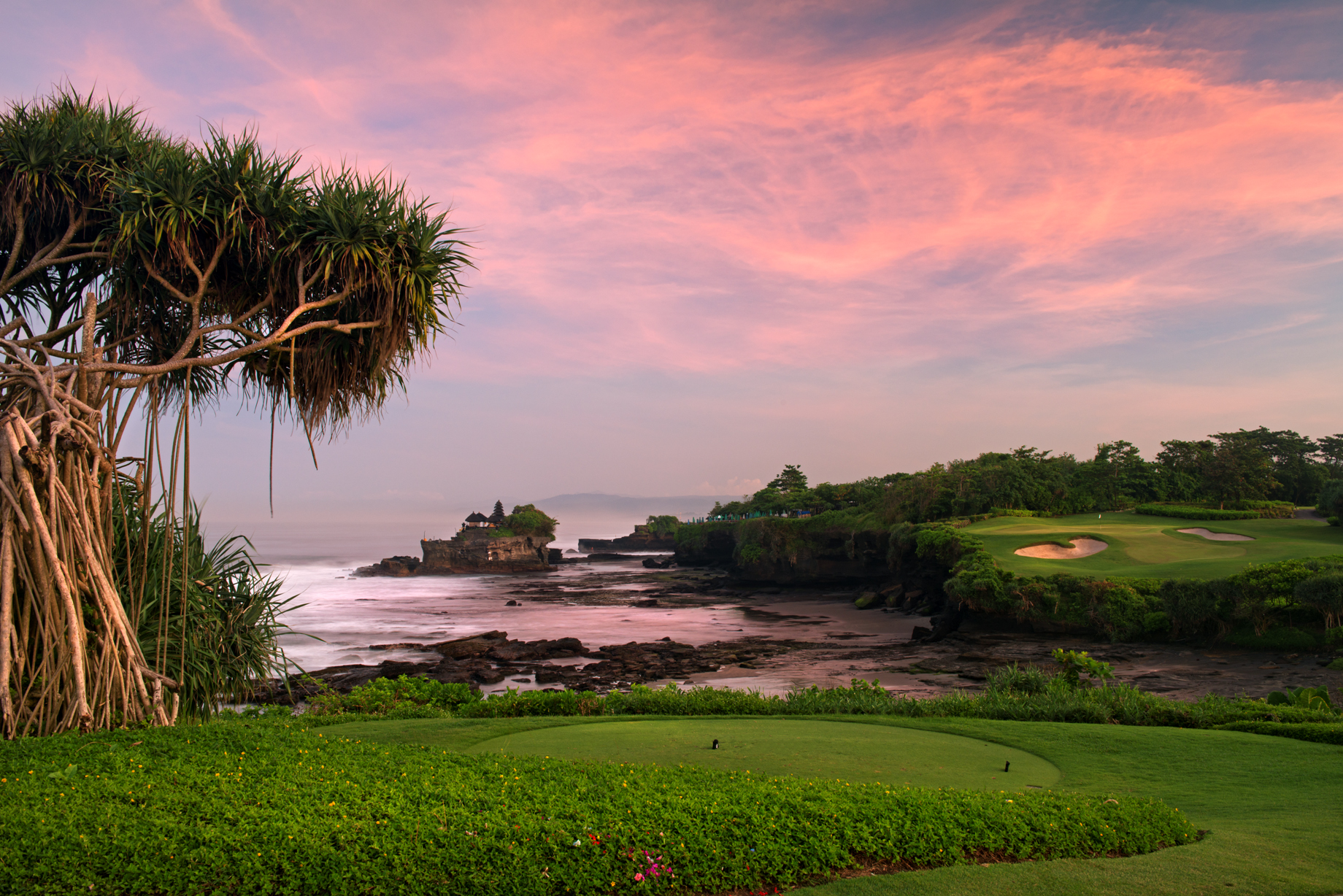 13 Feb

It's Tee-Off Time for Play Golf Bali

Bali, Indonesia: Enhancing Bali's reputation as one of the world's most exotic golfing destinations is the aim of a new partnership of golf clubs on the Island of the Gods.

Internationally known for its forested volcanic mountains, iconic rice paddies, beaches and coral reefs, Bali is now ready also to establish itself as a bona fide golfing paradise.

Thanks to the coming together of a quintet of world-class courses on the idyllic Indonesian island, greater access and value for money is to be afforded to golfing tourists from around the globe.

Named Play Golf Bali, the partnership is comprised of Bali National Golf Club, Bukit Pandawa Golf & Country Club, Handara Golf & Resort Bali, New Kuta Golf and Nirwana Bali Golf Club along with Baltic Tour and Travel, Indonesia's foremost golf travel operator.

"Bali has all the ingredients for the ultimate golf holiday packages," said Baromeus Gosal, President-Director of Baltic Tour and Travel.

"As well as world-class courses, world-class caddies, world-class service and wonderful weather, all the Bali golf clubs also offer top quality dining and a variety of accommodation options.

"Over the years, Bali has gained a well-deserved reputation for its yoga and meditation retreats. Now is the time for us to tell the world about the very special and unique golfing delights of Bali."

In addition to launching an array of attractive packages for individuals, families and groups, the Play Golf Bali partners will join forces to host an annual Bali Golf Festival (May-June) and a Bali Golfing Extravaganza (November-December).

Details of the packages as well as profiles of the member clubs of the partners can be found at a new dedicated website, www.playgolfbali.com

Bali's plans to ramp up its golf offerings in 2017 comes in the wake of Indonesian Minister of Tourism Arief Yahya's positive review of inbound tourism in 2016.

According to official data issued by the Indonesian Central Bureau of Statistics, international tourist arrivals to Indonesia from January through October 2016 reached 9,413,814, a growth of 9.54% year-on-year.
Although total yearly arrivals are yet to be confirmed, Minister Yahya estimated that based on monitoring actual trends, arrivals in November would reach 1.3 million and in December 1.5 million.

This means that Indonesia is confident of reaching its target of 12 million in 2016, a growth of 20% in one year, up from 10.4 million in 2015.

As such, Indonesia's tourism sector in 2016 will have contributed 11% to the country's GDP from total tourists spending in Indonesia at Rupiah 172 trillion, thereby providing direct, indirect or in related tourism jobs for 11.8 million people.

Minister Yahya said: "These significant achievements have strengthened Indonesia's resolve to aim even higher by raising our goals and targets for 2017 to 15 million international arrivals – or a growth rate of 25% … and on to 20 million arrivals in 2019.

"Exceptional results can only be achieved through extraordinary actions. We must all work in unison and with speed, so that tourism's business impact will grow commensurately and equally significantly."

A spokesperson for Indonesia's Ministry of Tourism said: "At a time when inbound tourism to Indonesia is growing so rapidly, we applaud the formation of the Play Golf Bali consortium. We are confident that all golfing tourists to Bali will enjoy an unforgettable experience – and will want to return."

For further details about golfing in Bali, please visit www.playgolfbali.com or contact tour agent Baltic at +62-21 6530-0054.